June 28, 2008年6月28日(土)

On saturday the 28th, Yuuki, Rumi, and I went to Asakusa and Kaminarimon, which is a popular tourist spot. Kaminarimon means Thunder Gate, and there is also a temple there with a bunch of vendors selling souvenirs along the long road between the gate and the temple. After sightseeing we had soba and then went to Rumi's place, and her generous mother made us more food!

28日に浅草・雷門に観光しに行った。お寺があり、おみやげ・お菓子を売っている屋台が雷門とお寺の間の長い道に並んでいる。観光した後で、おそばを食べに行って、るみちゃんのマンションに戻った。るみちゃんの親切なお母さんがたくさん美味しい食べ物を作ってくれた。

part of the view from Rumi's apartment. the gold coloured building is a beer company apparently. The funny looking black and gold building is an apartment complex.
るみちゃんのマンションからの眺め。左の建物はビール会社で、中の建物はマンションだそうだ。
きびだんごを売っている屋台
A vendor selling kibi-dango/Japanese sweets

Rumi and I in front of Kaminarimon. The lantern says 'kaminari mon'
雷門の前に立っているるみちゃんとエマ。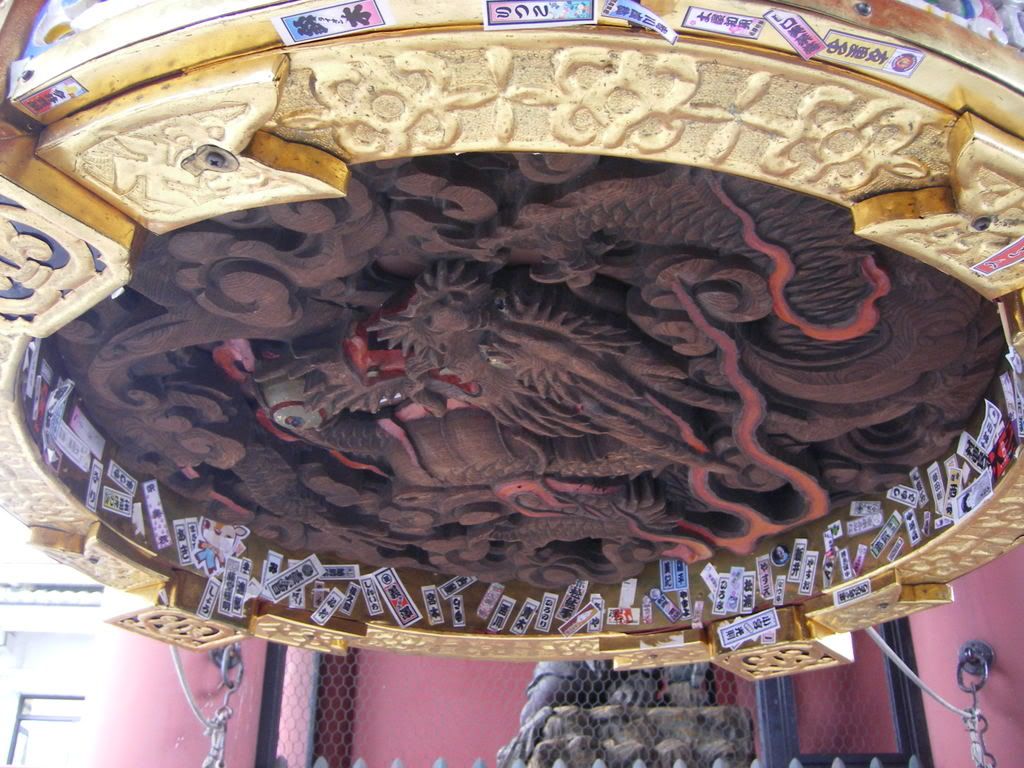 the underside of the big lantern in the middle of the gate. Notice all the stickers people have stuck on the inside.
雷門の大きい提灯の下。張っているシールがいっぱい!


色々なおはしを売っている屋台
A variety of chopsticks sold by one of the vendors at Kaminarimon.

The temple
お寺
Yuuki looks sad because she got a bad fortune. :(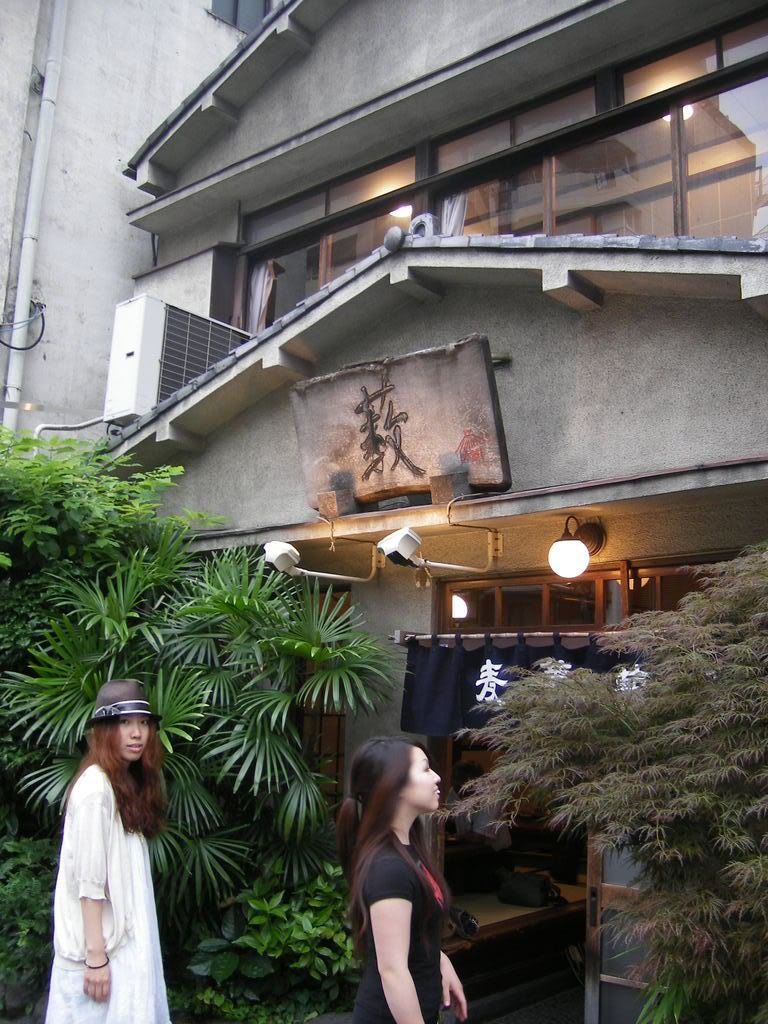 The soba restaurant. I was surprised to see such a quaint building in the middle of Asakusa!
行ったそば屋さん。こういう乙な和式のビルが浅草にあることにびっくりしました!