Yesterday (the 22nd) Yuuki and I went to Shinjuku shopping district in the pouring rain. Shinjuku stretches far and wide, and the buildings are very tall. 7 or 8 hours allowed us enough time to go to only 3 buildings and browse the shops there. There are tons of lights and advertisements, and it looks so pretty at night, like Times Square or the piccadilly circus except better and more japanese.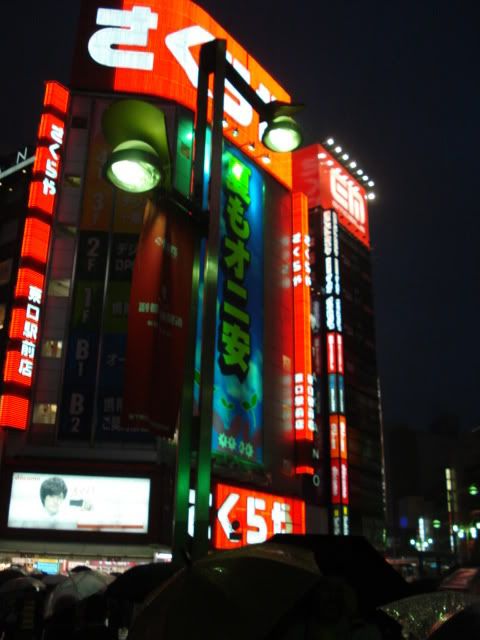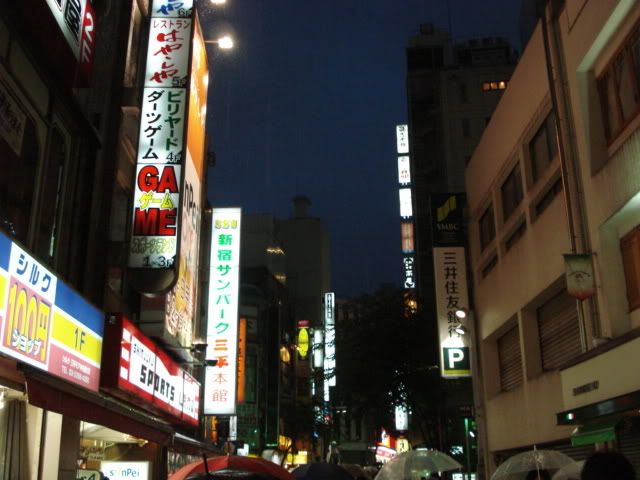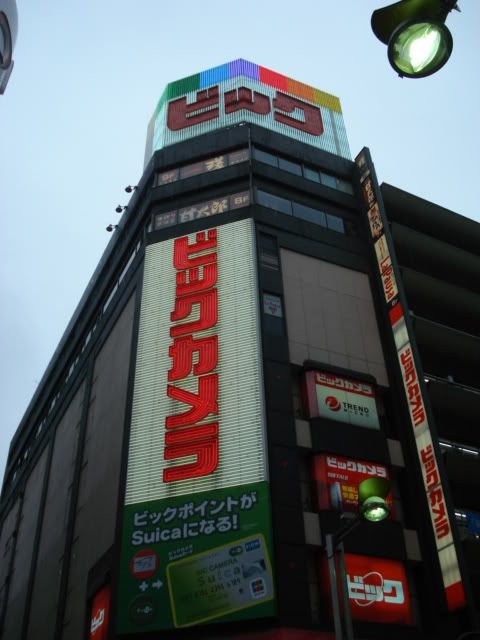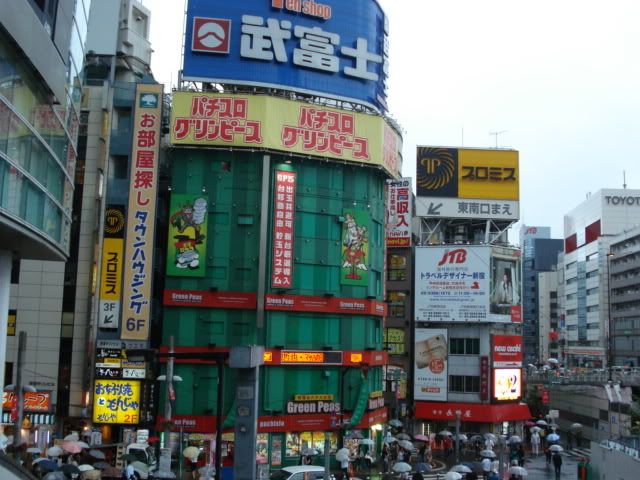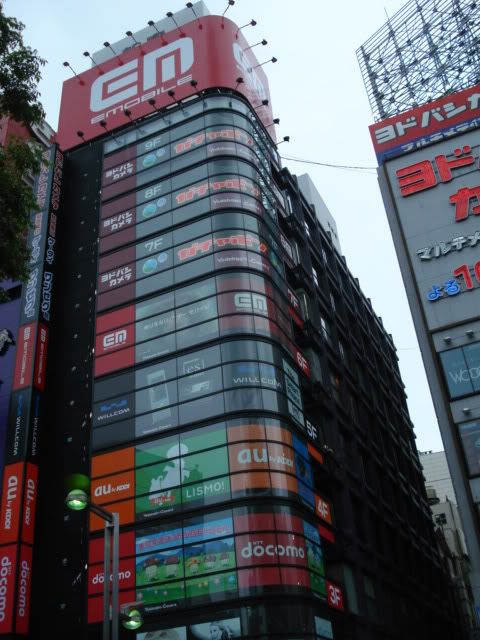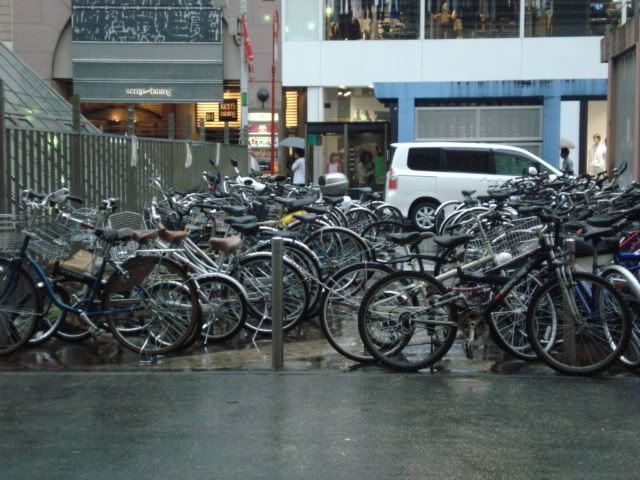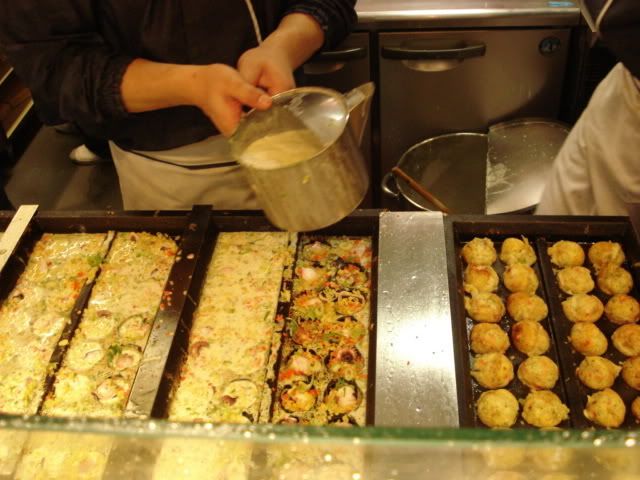 Takoyaki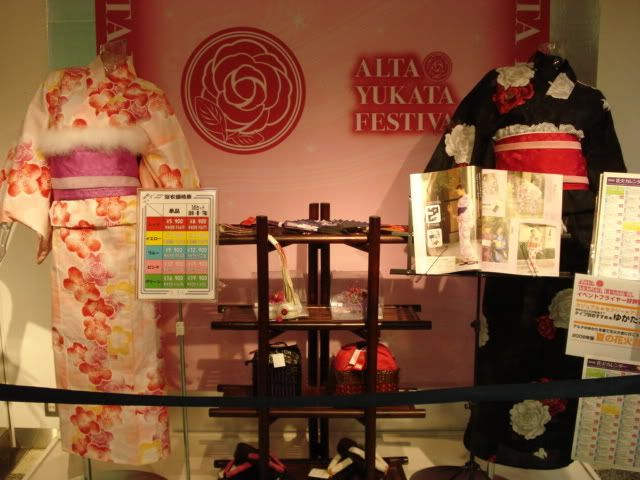 display for the yukata festival! yabaai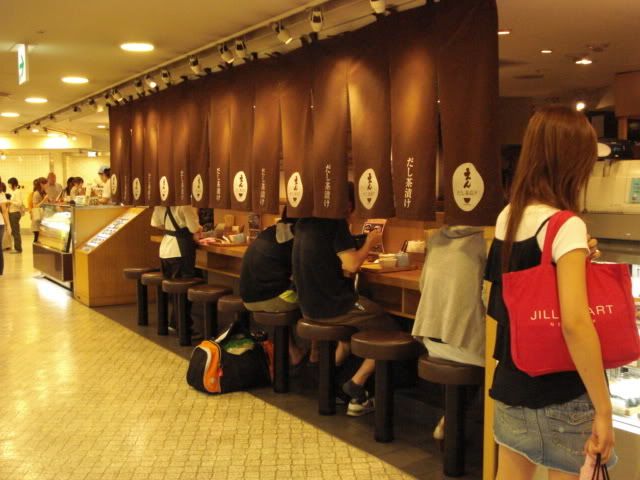 Shopping in Japan is quite different from in Canada... not only are the goods different, there are more sales clerks available to help you and they are a lot more polite. They say irasshaimase (welcome!) and douzo! etc. when customers enter the shop, in addition to being more willing to help them out.
Today Natuki and I went to another shopping centre near the house and I bought boots and snacks. (always a good combination) I think the boots will be useful because it is the rainy season right now. For dinner we had Okonomiyaki.