今まで日本のホームステイは非常に楽しく、これからもっと楽しめると思う。成田空港に着いた時にホームステイ先に電話してから、祐希のお母さんのお陰で特に混乱せずに電車で行くことができた。その後、ホームステイファミリーと夕食を食べ、お土産をあげた。
My stay in Japan so far has been a lot of fun. After I arrived at Narita on the 19th, I phoned my homestay and then managed to get there by train without too much confusion. after dinner, I gave my homestay family members some small gifts of appreciation from Canada...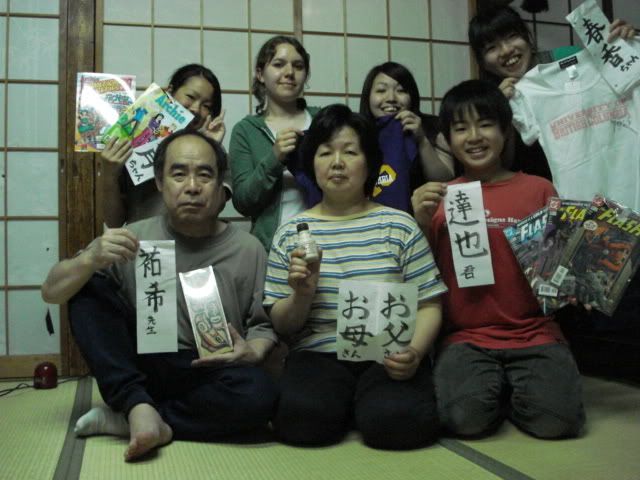 金曜日に行く予定学校で訪問しに行って、スケジュールを決めたり教科書を買ったりした、そして、お弁当屋で昼ご飯を買って帰った。えまはこんにゃく・豆腐の料理とツナマヨのおむすびにした。食べてから祐希に仕事の後で会って、楽しいプレゼント交換パーティーに行った。みんなやはり優しいし、作ってくれた夕食はすごい美味しかったので、楽だった。

On Friday I went to the school I will be attending, to meet with someone and arrange my schedule. After lunch I met Yuuki when she had finished work, and we went to her friend`s house for a present exchange party. The food was delicious and everyone was so nice!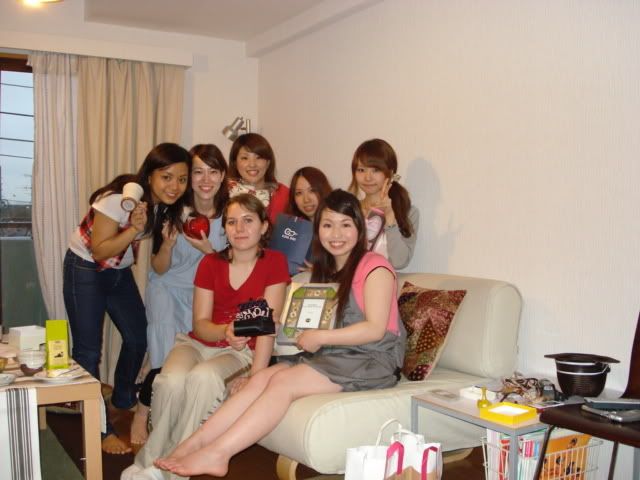 今日風邪のせいで大体休むことにしたけれど、達也は大教会でバンドの練習することになったので私も短い時間に一緒に行った。おつとめ中だったから、手踊りしている男性が見えて面白かった。
Today I decided to rest a bit, but since Tatsuya had band practice at another Tenrikyo church I went along for a short time. at the church they were in the middle of a service and it was interesting to see the men there doing Te-odori.
V This is the church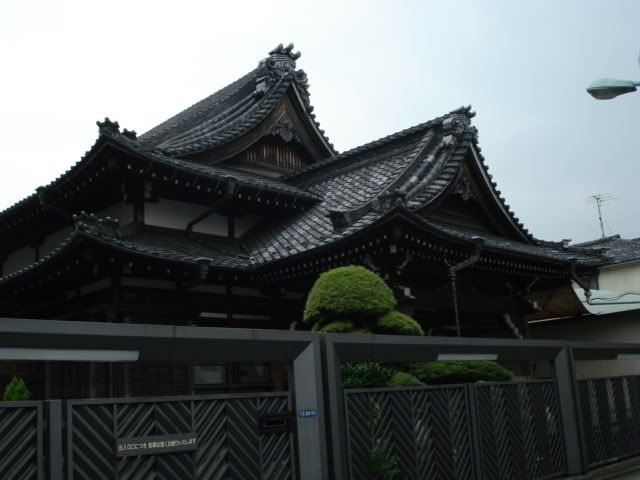 観光客らしく写真を撮った
I also took a couple of obligatory tourist-in-japan pictures for your enjoyment.
street signs 日本語で何?笑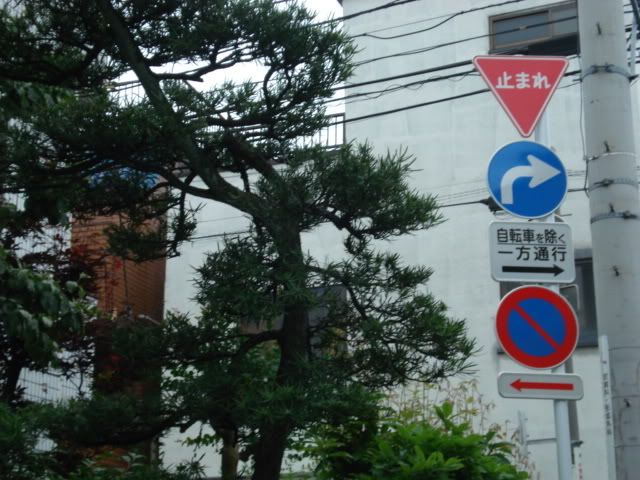 vending machines 自動販売機