June 29 2008年6月29日(日)
29日にさとえちゃん、祐希ちゃんときれいな鎌倉に行った。そちらでは自然や古いお寺がたくさん残しているので、とても日本っぽい地方だと言うことができるでしょう。お寺に四つ行って、不思議な竹林にも行って、中でお菓子を食べながら本当の日本の抹茶を飲んだ。そういう林のことを聞いたことは全然なくて、美しさと静かさに感動しました。
On Sunday the 29th Satoe, Yuuki and I went to Kamakura (sort of near Yokohama) which is about an hour south of Tokyo. it's a beautiful town in the countryside, but there are lots of temples and other attractions to see, as well as the wilderness and hills in that area. We saw four different temples and went to a bamboo forest (!!) the likes of which I had never heard before. We also got to drink real Japanese Matcha, which is served with sweets, in the forest. For lunch we had delicious fresh ramen.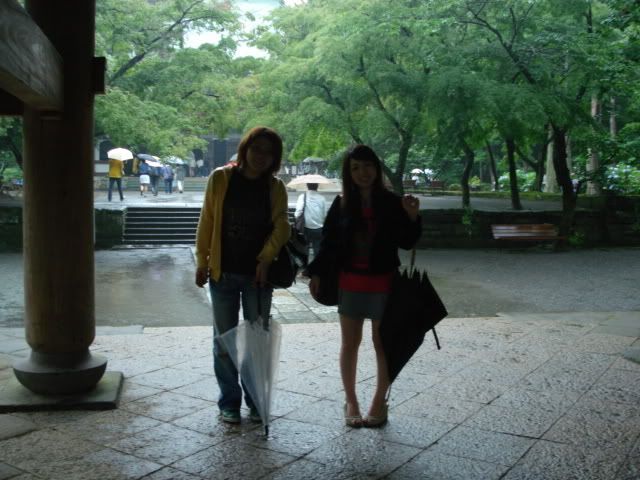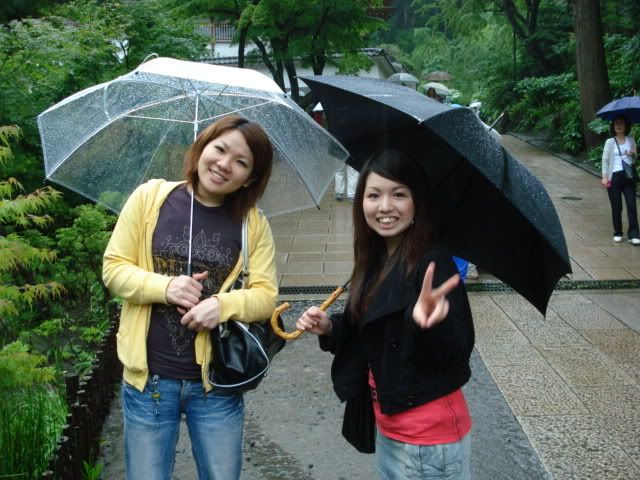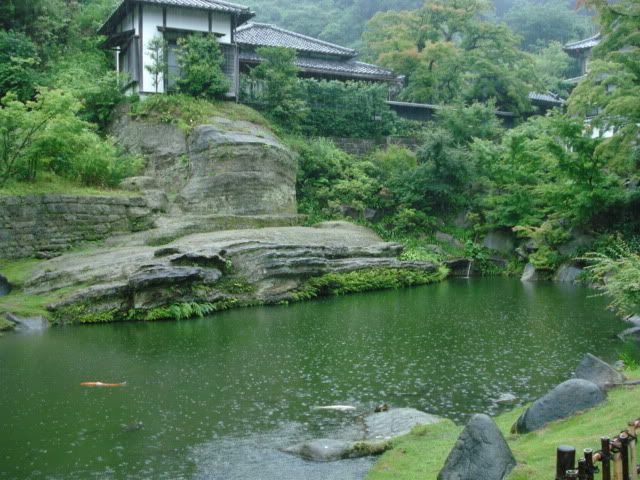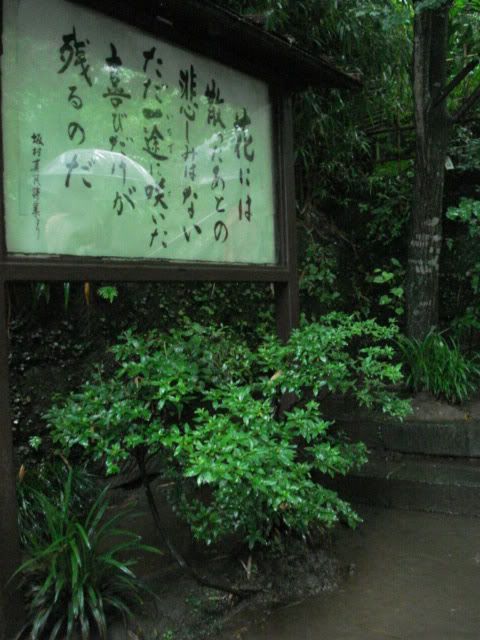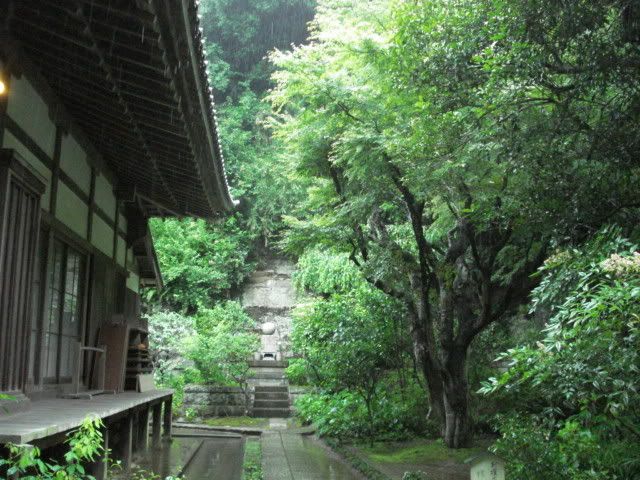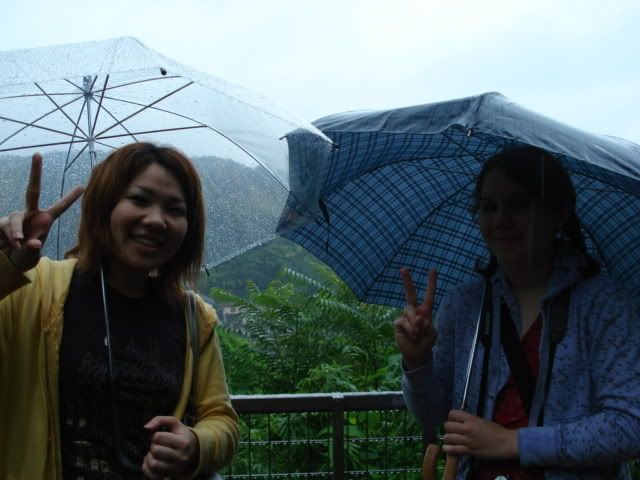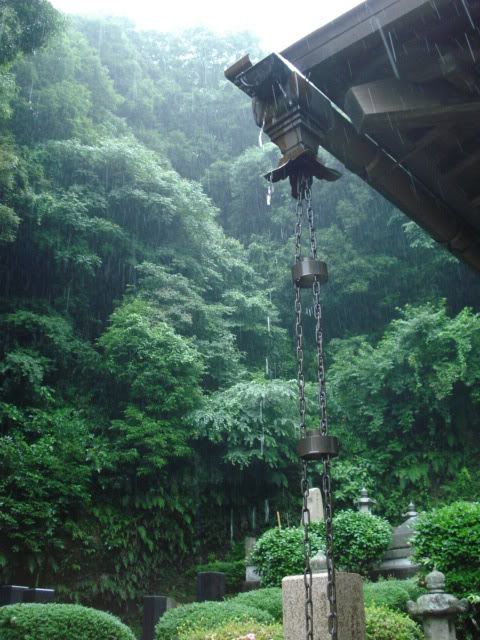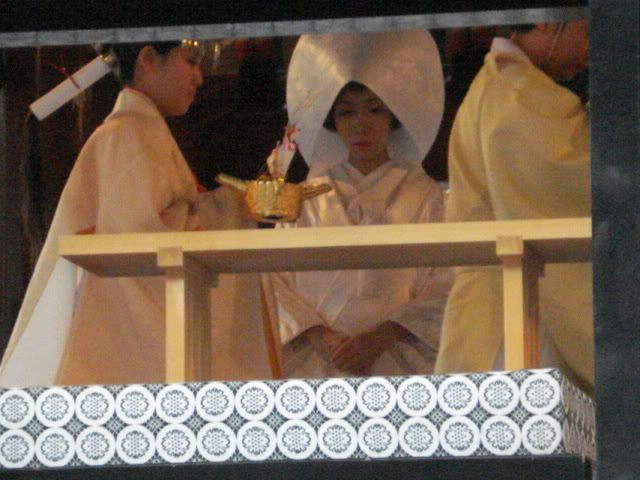 和式の結婚式。みんなびっくりしたけど、感動した。
This is a picture from a traditional Japanese wedding being held at one of the temples we visited. We were very surprised to find a wedding being held there!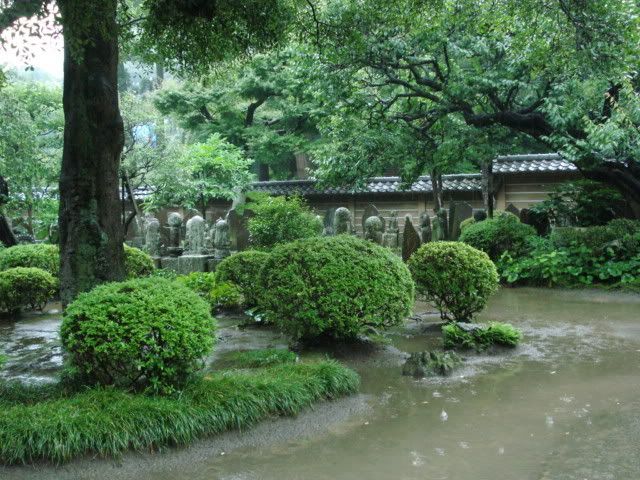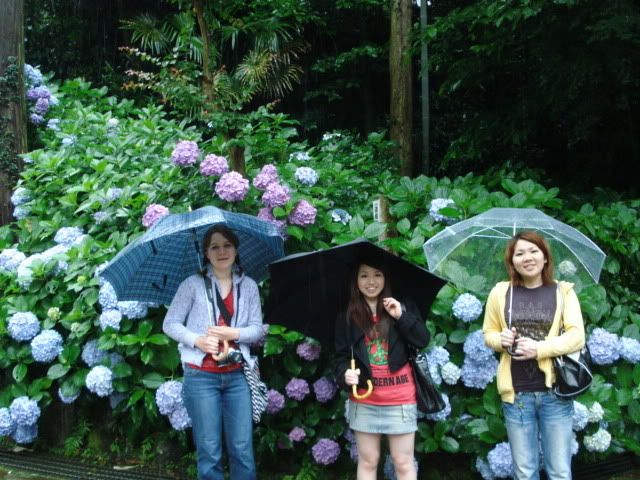 This is the bamboo forest, peaceful and even more amazing in real life.
この竹林はマジ静かで、自然で、通るのは本当に不思議な体験だった。